CRYSTAL filament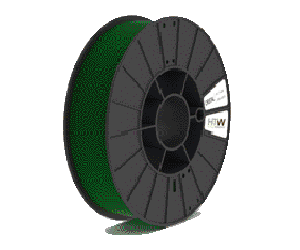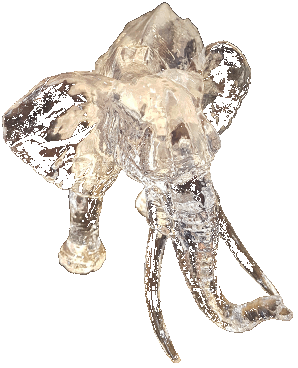 3D printing filament CRYSTAL is a filament, which exhibits advantages of ABS plastic and additionally performs outstanding characteristics. As against to a most popular material in a 3D modeling field, CRYSTAL plastic has a light transmission property, it makes possible to create objects with amazing visual effect of transparency. Such properties are highly appreciated by toys, accessories and interior designers.
As like ABS filament, transparent CRYSTAL plastic could be used everywhere. The most popularity it reached in production of accessories, toys, decorations and interiors. Borrowing performance characteristics from ABS, the transparent filament gave an ability to create peculiar and practical products. Distinctive visual effect and high resistance to breaking factors - the main advantages of CRYSTAL.
Performance characteristics
High dencity. Any model from CRYSTAL will be not only spectacular, but also durable. The material is resistant to physical impact.
Pleasent in working. CRYSTAL filament make it possible to work out small parts and create very complicated models. As against ABS plastic, CRYSTAL doesn't have such strong frinkage during thermal processing.
Transparency. It is the only filament, which shows such property. Additionally, degree of an object transparency can be increased by dint of a solvent.
Safety. CRYSTAL material is not toxic. That means, it is suitable for manufacturing of toys and food field items.
A variety of colors.
Colors:

Physical and mechanical properties of the RUBBER filament:
Dencity: 1.02-1.08 g/cm3
Tensile strength: 35-50 MPa
Bending strength: 50-87 MPa
Compression strength: 46-80 MPa
Extension strain: 10-25%
Shrinkage (during printing process): 0.4-0.7%
Water absorption: 0.2-0.4 %
Modulus of elasticity in tension at 23 °C: 1700 - 2930 C
Charpy impact strength (with notch): 10-30 kJ/m2.
Brinnel hardness: 90-150 MPa
Martens temperature: 86-96 °C
Softening temperature: 90-105 °C
Maximum temperature of continuous exploitation: 75-80 °C
Process temperature range: 200-260 °C
Dielectric capacity at 106Hz: 2.4 - 5.0
Dissipation factor of a dielectric at 106Hz: (3-7)·10-4
Volume resistivity: 5x1013 Ohm/m
Dielectric strength: 12-15 MV/m
Self-ignition temperature: 395 °C